Saturday Shoe
Size Guide
If you are a First Time Customer, we recommend using our Size Finder Tool to find your correct size.
Unisex sizing: Available in both men's and women's sizes.
The Saturday accommodates moderate swelling.
This shoe is built on a men's wide base and can accommodate up to an EE volume for men and a EEE volume for women.
Ideal for moderate swelling – also for those seeking an extra-wide yet supportive shoe, or those needing room for bunions, braces and other inconveniences.
Handcrafted in Portugal using only the finest, most durable materials, the Saturday Shoe is a super supportive, extra wide shoe. Stylish and functional, this could be the shoe for you if you suffer from: lymphedema, diabetes, plantar fasciitis or any number of swelling-related issues.
Ideal for extra wide feet and/or moderate swelling

Revolutionary design technology: expandable toe-box, mid-foot and ankle

Adjustable toggles at the top and back of shoe for added support

Breathable design intended for all-day wear

Ultra-soft interior made of stretch neoprene for comfort

High quality upper made from fine nubuck leather and neoprene

Contoured insole with arch support and a solid heel cushion

Easily removable insoles, to accommodate custom orthotics

Designed with style in mind, for increased confidence and freedom

Anti-slip recycled rubber bottoms for ease and increased mobility
$1 from every pair sold goes towards LE&RN, the leading lymphedema advocacy non-profit.
Other styles: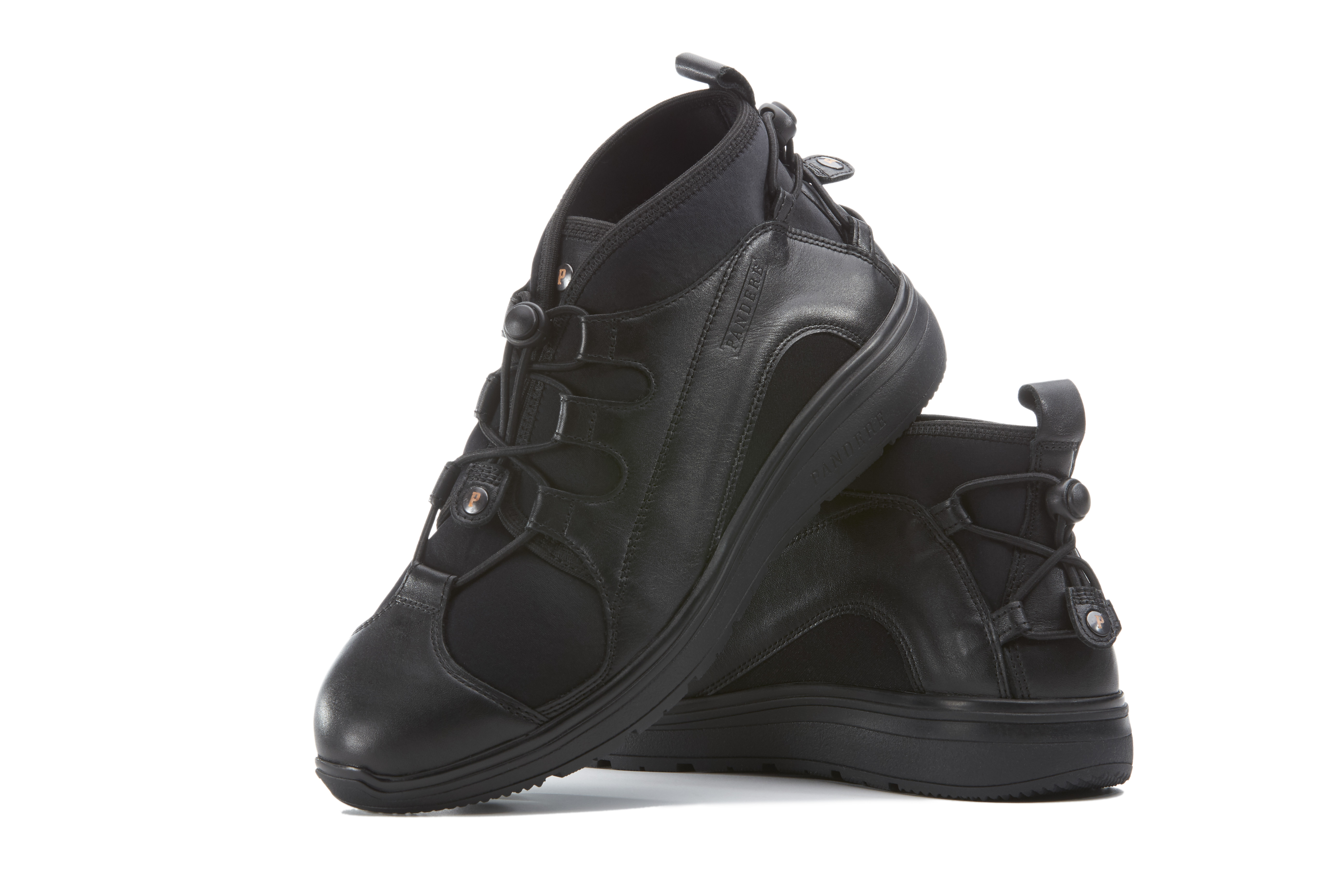 This wide width shoe style is available in men's and women's sizes, and accommodates up to an EEE width for women and EE width for men.
If you are a first time customer, we recommend you chat with a fit specialist first to determine your correct size.
We know that finding the perfect fit can be challenging. We are always happy to answer your questions, via chat (bottom-right of this page) or via email at hello@pandereshoes.com.
---